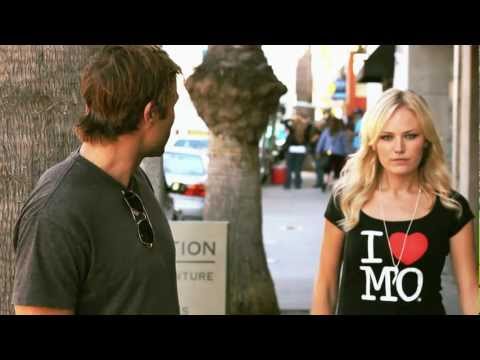 Join the Movember movement, grow your mustache!
Each year Movember is responsible for the sprouting of moustaches on thousands of men's faces in Australia and around the world, with the sole aim of raising vital funds and awareness for men's health, specifically prostate cancer and depression in men.
Men sporting Movember moustaches, known as Mo Bros, become walking, talking billboards for the 30 days of November and through their actions and words raise awareness by prompting private and public conversation around the often ignored issue of men's health.
Supported by the women in their lives, Mo Sistas, Movember Mo Bros raise funds by seeking out sponsorship for their Mo growing efforts. The rules are simple; register online at Movember.com and start the month of Movember clean shaven, before growing a Mo.
Money raised in Australia is shared equally between programs targeting prostate cancer and male depression. Funds are committed to our men's health partners, the Prostate Cancer Foundation of Australia and beyondblue – the national depression initiative and the Movember Foundation. Together, the three channels work to ensure that Movember funds are supporting a broad range of innovative, world class programs in the fields of research, education, support, and awareness.
Events
There's different events celebrating the end of Movember throughout Australia and the world. You can even create your own:
Mo Bros (dressed to suit their Mo) and Mo Sistas (dressed to suit their Mo Bro) come together for one night to show off their moustache growing efforts, celebrate the Mo and compete for a number of title accolades – including Best Mo in Character, Miss Movember and, of course, Man of Movember 2010.
Host your own Mo Party and we'll send you a free party kit with all you need. A Mo Party can be as simple as a morning tea, BBQ, or Friday night drinks and can be held at your work, local bar or community/sporting group.
Morning of the Earth transformed the surf movie genre in the late 60s and early 70s as an artistic portrait of counter-culture and alternative lifestyles throughout Australia, Bali and Hawaii. The Morning of the Mo surf event relives the glory days captured by Albe Falzon in the Morning of the Earth surf movie, bringing back the Mo to surf fashion, to help change the face of men's health within the surf community. It's a grass roots event with all competitors required to sport a Mo and ride a pre 1980′s stick to enter. All proceeds of the event go to Movember's beneficiary partners.
Participate
Visit and join Movember movement on their website!
Texts quoted from Movember website